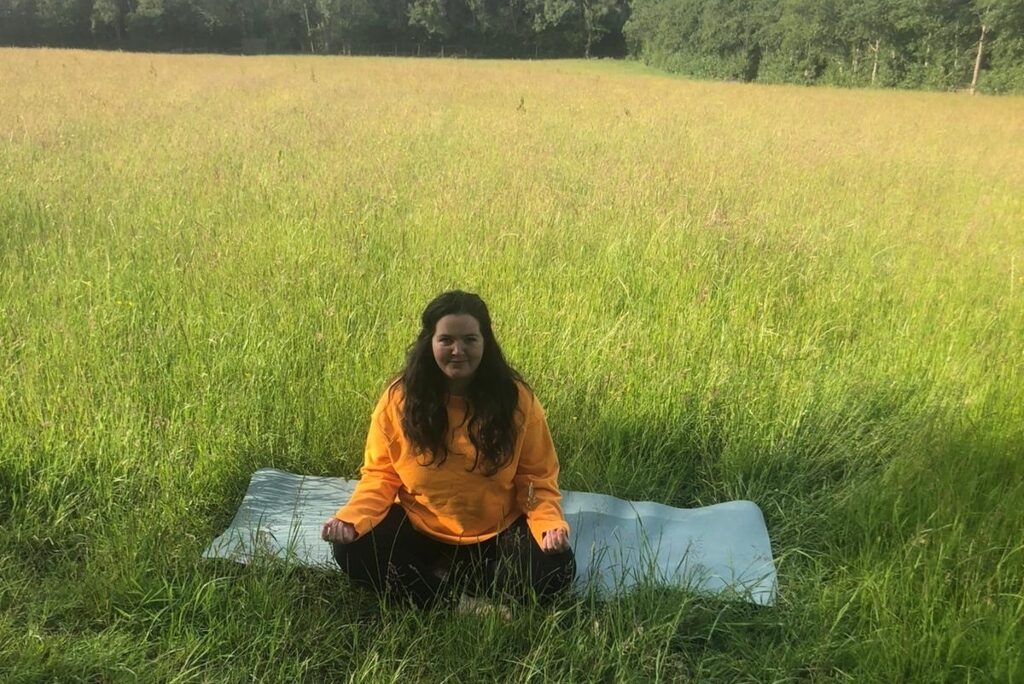 I hope you're all well and adjusting to our new way of life. Having conquered my fear of teaching online (I hate being on camera), I have enjoyed having the time to slow down, reflect and appreciate how valuable yoga is in life and I want to share it with as many people as possible, read on to find out more…
Fancy a free yoga session?
If you know someone, a friend, your Mum, Granny, brother, niece, who you think might benefit from finding a little bit of time and space in their life then invite them to one of my classes and you and them can come for free! Simply drop me an email to let me know who you've referred and you can both attend a class for free.
New Timetable
I have updated my timetable (see below) and added a couple of classes. I have a half-hour foundation class on Friday which is great for beginners or anyone wanting to refresh their knowledge of the poses.
I've also introduced a new Yin & Myofascial Release class on a Sunday evening. This is great for releasing tension as Yin enables you to hold postures for longer and the Myofascial Release uses therapy balls (or tennis balls!) to really work into the fascia.
I am also offering 1-2-1 classes in your garden if you'd like to develop a personal practice then let me know, the cost of these are £40/hour for up to 4 people.
traceyk@essenceflowyoga.co.ukFinally, depending on demand, I am hoping to introduce a group outdoor class in my field in Hadlow Down either on Friday morning or Sunday – would you be interested in this? Please click here to email me and let me know.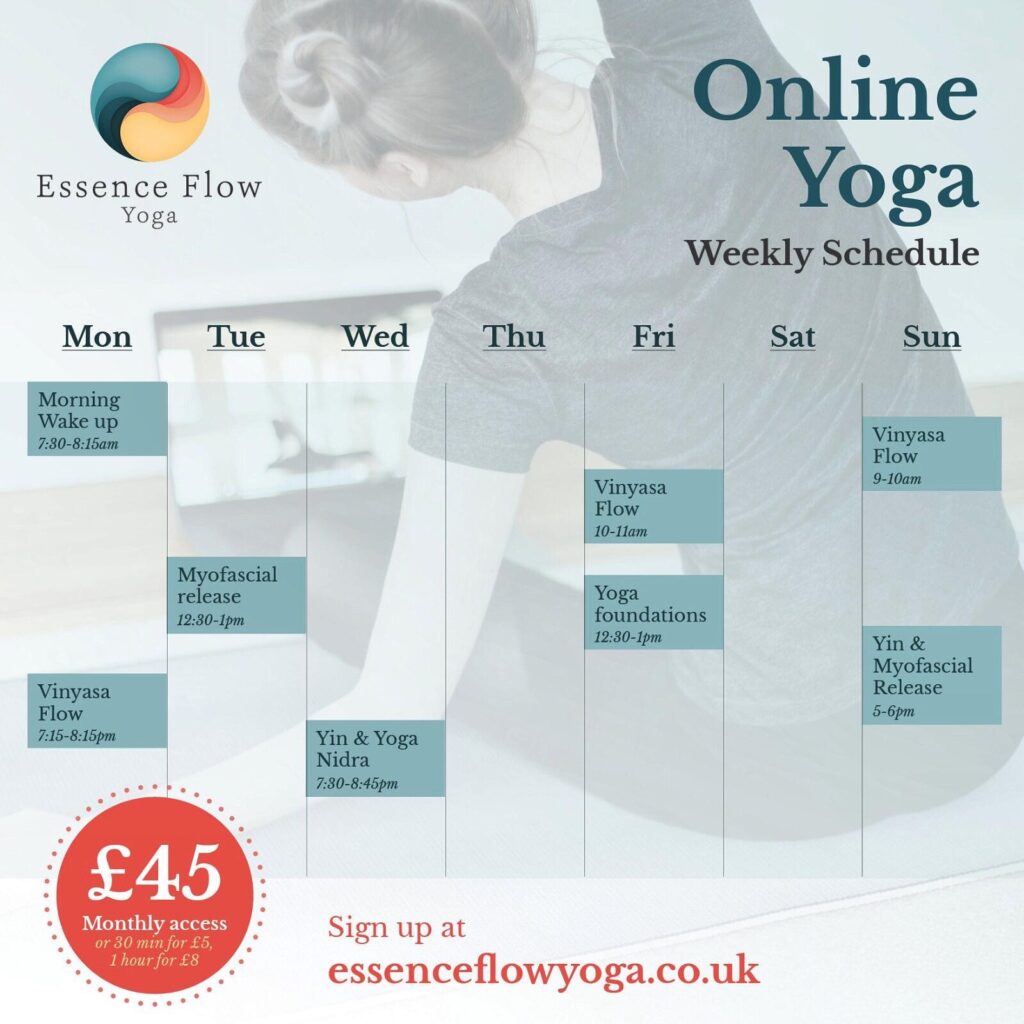 I am intending to send more regular e-newsletters with hints and tips for staying calm and content during this difficult time, plus, news about classes, to join my mailing list, please register your email address here.
Namasté
Tracey x
PS – I know many of you have kids at home at the moment, if you think they would like to give yoga a go and take some time out (away from the dreaded screens) then please bring them along to any class – they will be very welcome and I hope they will benefit from the calm and…. All kids can attend for free with any paying adult.