This is where we'll list workshops and special events.
Workshops will be booked via the class schedule.
Release deep tension and increase flexibility  Weekly Classes on Wednesday evenings focusing on: Long-held passive floor posesTargeting deep fascial tissueAccessible to all levels Classes will be held at Go:ver Gym, 7:30-8:45pm starting 18th March. Early Bird Speical Book the whole course for just £40 when you book before 14th March. Usual price £50.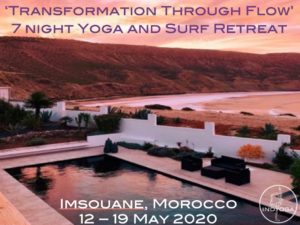 12-19 May 2020 I've teamed up with another Real Flow Yoga YTT Graduate, Indyyoga to teach a Yoga and Surf retreat together from 12-19 May. Take a look at the Facebook event and if you wish to join us to find your Real Flow once more then drop me a message to receive the full…